So I haven't really posted on the forums for 10 days or so I've been on just not really very active, mainly just chatting on here in the chatbox. I have a perfect reason for this. I'm mad at myself, now this is really not important and if you don't care about the game I play then this probably isn't for you.
Anyway, I started shipping Fiora and Il Lupo. I can't forgive myself for it. xD
It started with
this
picture.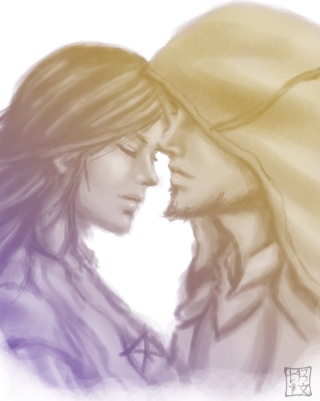 Yes, this picture has ruined my clean record of shipping none canon relationships.
I am now hoarding several photos of the two, seriously, I've become some kind of fangirl. -_-
Il Lupo is my favorite character and so is Fiora, the reason this relationship is so unreal is because Fiora actually killed Il Lupo. Sad right?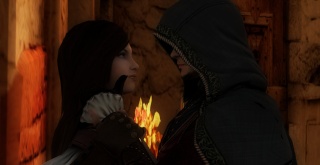 (Someone beat me, preferable Tai)