3Paige14

Sing-A-Gram Novice





Posts

: 2


Simoleons

: 330036


Reputation

: 6


Join date

: 2012-12-04


26


Location

: Texas

on Wed Feb 06, 2013 7:39 pm
Message reputation : 100% (2 votes)
My name is Paige.

I'm from Texas and am a junior at a local university (I live about 30-45 minutes away and get to commute to school). I'm a journalism major and am hoping to eventually move to Indiana to cover INDYCAR racing (as well as other forms of motorsports).

In my spare time I like to write, read, cook, watch racing (INDYCAR, Grand-Am Sportscars, and Formula 1 are my favorites) and play computer games including the Sims 2 and 3 (missed out on the original Sims game).

Which one I play depends on my mood. Right now I've been playing the Sims 3 a lot because my computer crashed last Christmas and I lost all of the progress in the Sims 2 (I had been playing several families and some of the children I'd created as some who were born in-game were married and having their own families).

Looking forward to be more of a poster and less of a lurker on this sight in the future.


on Wed Feb 06, 2013 9:04 pm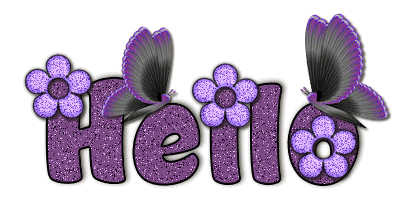 Hi Paige! It's really nice to meet ya. Welcome and make yourself at home!
[
BBdoll3

Admin






Posts

: 2228


Simoleons

: 480213


Reputation

: 758


Join date

: 2012-03-30


72


Location

: California, USA

on Thu Feb 07, 2013 2:48 am
Paige, and
. I
your name, and I'm somewhat partial I guess, because 'Paige', was my Mother's Maiden name.
I do hope you enjoy your stay here, and it's always great to see a new person.
_________________
I am Truly Blessed. I was given another beautiful day to do things I didn't do yesterday!
Lilly LeClaire

Vocal Legend





Posts

: 943


Simoleons

: 389297


Reputation

: 476


Join date

: 2012-03-10


67


Location

: Arizona USA

on Thu Feb 07, 2013 10:19 am
Hi Paige!
to TSSF! I hope you enjoy the site as much as I do.
I missed the TS1 game as well. Sorry to hear about your TS2 game. It sad to see all the progress go.
I had mine crash as well and decided to start over. I guess you could say that I decided to turn a crisis into an opportunity. I was able to play some pre-made stories differently and that was fun. I just play it like a new game. The only problem--sometimes I'd forget which version of the game (the pre-crash or the post-crash game) that I was playing.
Of course, it also meant re-doing my CC as well but hunting for stuff can be fun, too.

My computer isn't powerful enough to take a TS3 game. (So, I'm waiting for TS4 and which will mean a newer and more powerful computer.

I'm looking forward to seeing your posts.
Lilly
3Paige14

Sing-A-Gram Novice





Posts

: 2


Simoleons

: 330036


Reputation

: 6


Join date

: 2012-12-04


26


Location

: Texas

on Thu Feb 07, 2013 1:45 pm
Thank you for the warm welcome.

And it was tough losing that progress, but I think reinstalling all of the custom content I've downloaded (I had a fold with all of the files on my mini hard drive) is worse. Didn't realize just how much I have for my game.
on Fri Feb 08, 2013 7:06 pm
hello paige
welcome to the forum, i hope you have lot's of fun while you are here

and hope you will share some of your content here. we would love to see it and read some of your story's as well

neff x
Sunflowergal22

Superstar





Posts

: 509


Simoleons

: 326365


Reputation

: 191


Join date

: 2012-04-11


23


Location

: Usa

on Sat Feb 09, 2013 12:04 pm
hey paige!
welcome to the site!
_________________
Always

because when you

you light up the Whole World by 1 single action
People always call me Sweet
Nonni

Affiliate






Posts

: 352


Simoleons

: 569452


Reputation

: 235


Join date

: 2012-03-24


70


Location

: Pacific NW USA

on Fri Mar 22, 2013 10:13 am
Welcome, Paige!
_________________

Permissions in this forum:
You
cannot
reply to topics in this forum