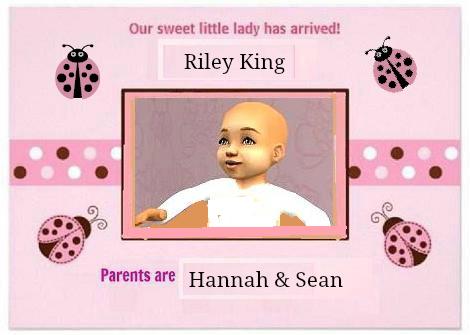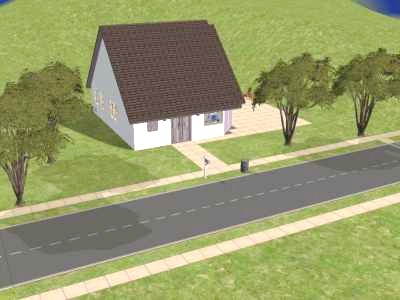 Today at Hannah and Sean King's house . . .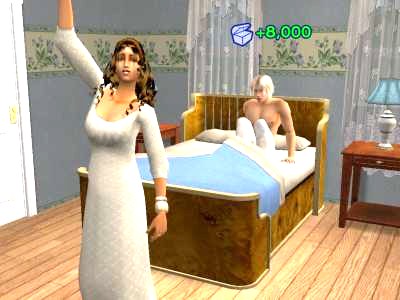 Hannah started having labor pains as soon as she woke up.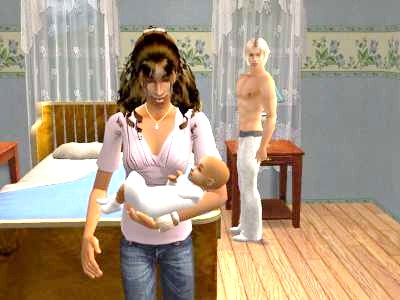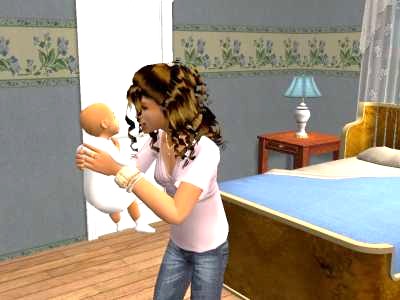 She delivered a beautiful baby girl.  They named their daughter Riley.
She handed Riley to Sean.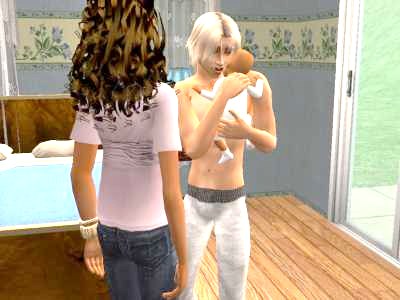 He cuddled his daughter.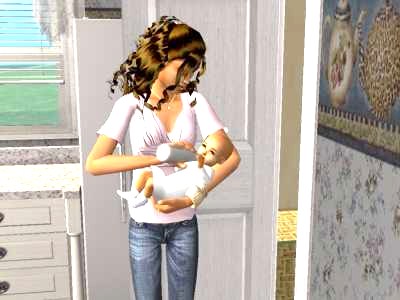 Hannah fed Riley a bottle of milk . . .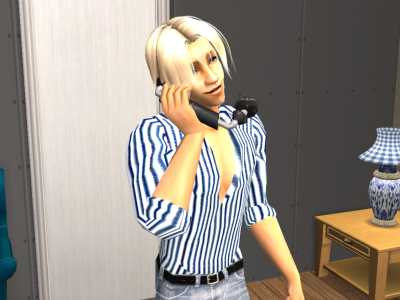 While Sean called his parents and invited them over.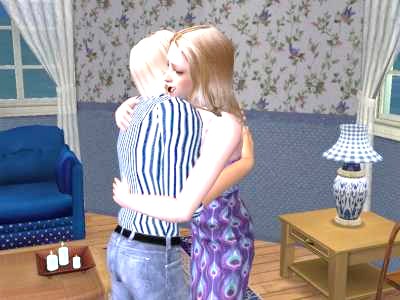 Sean greeted his mom . . .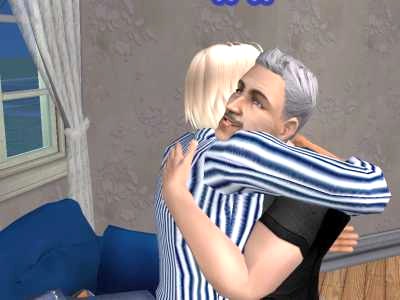 And his dad when they arrived.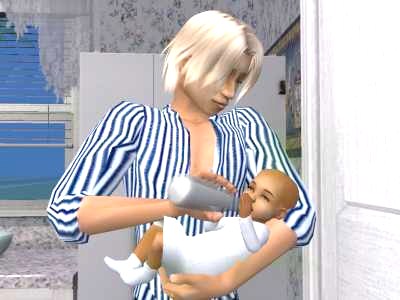 Sean took Riley out of her crib and fed her a bottle of milk.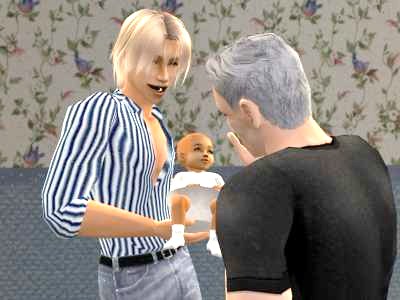 Then he carried her into the livingroom so Jonathan could "talk to the baby".

And Sean's mama could hold the baby.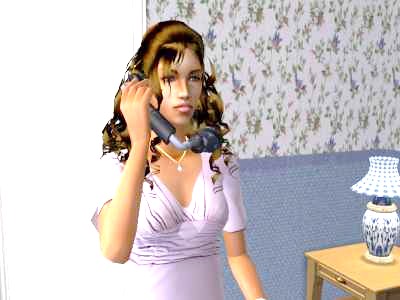 After Sean's parents left, Hannah called her mother and invited her over.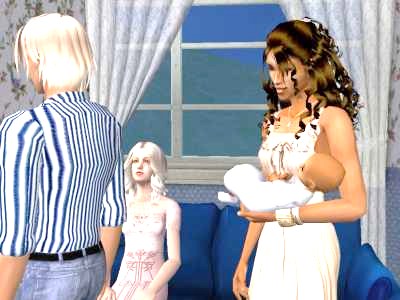 When Claudia arrived, Hannah brought Riley into the livingroom . . .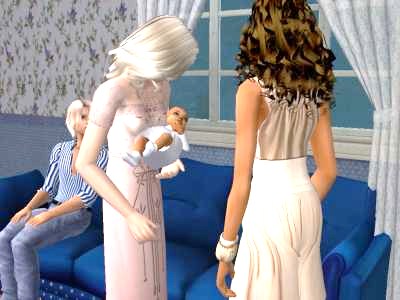 And handed her to Claudia.
"She's beautiful Hannah.  She has your daddy's eyes; just like you", said Claudia.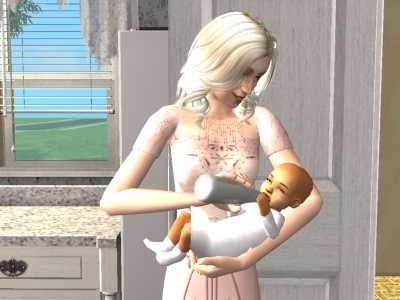 She gave Riley a bottle of milk and put her in her crib.

Then she cleaned the stove . . .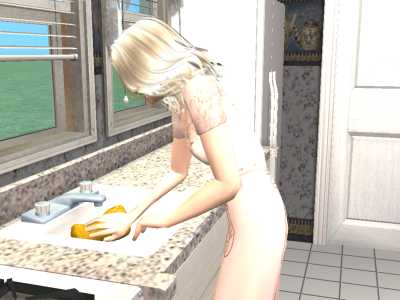 And the kitchen sink . . .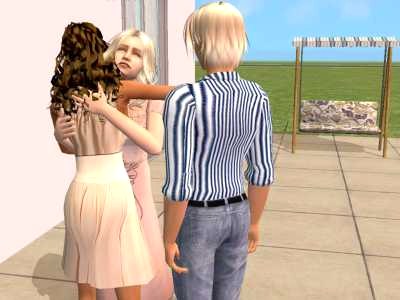 Then told Hannah and Sean goodbye.