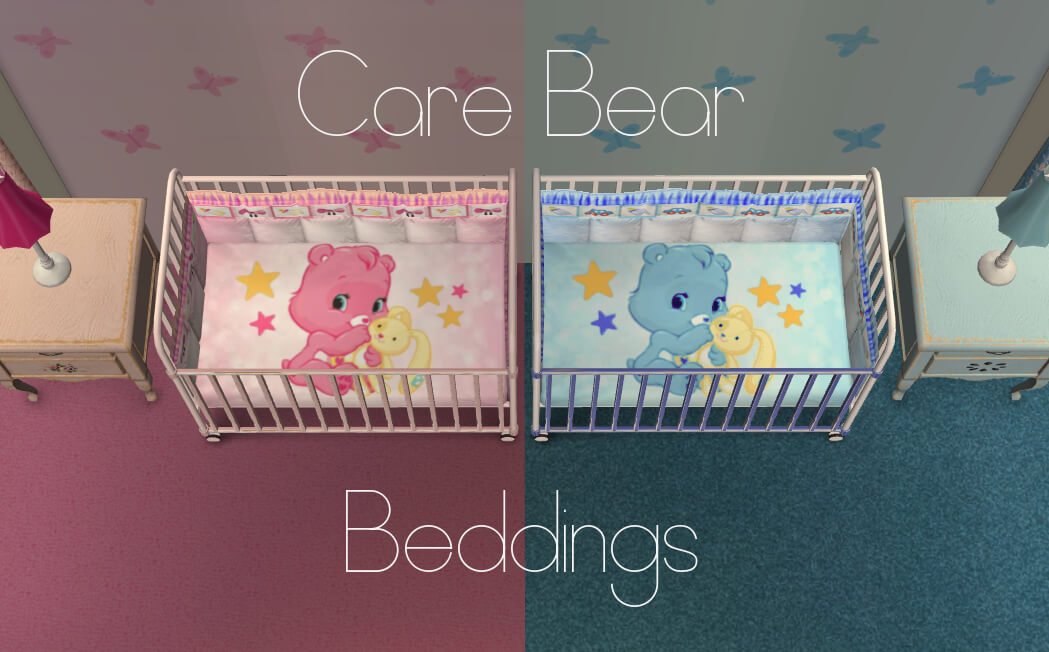 This is my first attempt at crib bedding recolouring. It appears the Maxis shading for this bedding can not be extracted so I made my own and matched it to the Maxis shading as best I could. Note: as far as I know, these beddings only show up for the Kinder Kontainer crib (pictured). I assume that for downloaded cribs that pull their beddings from the KK, these would show up as well, but otherwise they wouldn't.
General feedback would be appreciated as I intend to make more beddings in future.
Download Bedding (Blue)
Download Bedding (Pink)
Packages compressed at 149kb (blue) and 146kb (pink).